Corporate Social Responsibility
WE CARE ABOUT OUR CLIMATE
Social responsibility for our business and the belief that a better tomorrow for our planet depends on the decisions made today are the mottos that the companies in our Group follow. Therefore, out of concern for the natural environment, we focus on investing in renewable energy sources.
This applies not only to our activities, but also to covering the internal demand for electricity. We assumed that by 2024 we would use only green energy for our own needs. We managed to implement these plans much faster! From 2020, Elmont Grupa will take 100% of its demand for electricity only from renewable sources.
We have achieved our goal thanks to:
Own photovoltaic installation on the roof of our company
Heat pumps that cover 100% of the demand for heat and cold
3 own photovoltaic farms with a total capacity of 3 MW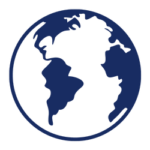 We care about our climate
The head office of the Elmont Group does not emit CO2. Thanks to the use of technologically advanced RES installations, we produce energy for our own needs in a 100% autonomous system. In this way, we show the world that clean energy pays off for all of us.